List of products by brand Microbric EDISON Robot
Microbric EDISON Robot
Edison educational robots are an innovation from Microbric, an Australian company based in South Australia. Microbric has been providing educational robots to schools since 2004.
Edison is the result of a genuine passion for innovation and new creations. Microbric's vision is to share electronics, robotics and programming with as many people as possible. Our technology is designed to provide users with an opportunity to experiment and have fun, while challenging their knowledge, innovativeness and imagination, without the need for expensive tools.
Our educational robots are clean, safe, reusable, expandable and robust and provide users with a range of combinations, and possibilities.
Why Edison?
Edison is a programmable robot designed to be a complete STEM teaching resource for coding and robotics education for students from 4 to 16 years of age.
True robotics education brought to life
The Edison robot is a powerful, engaging tool for teaching kids computational thinking and computer programming in a hands-on way.
With more built-in sensors than any robot in its class as well as lights, sounds and autonomous behaviour capabilities, Edison makes true robotics education accessible to students of all ages. 
Not just a remote-controlled robot, Edison can:
Respond to light and sound
Follow lines and avoid obstacles
Communicate with other Edison robots
Connect to other Edison robots and LEGO bricks
And so much more!
Edison's robotics capabilities can be unlocked with ease through simple barcode programs. Students can then progress their robotics, coding and STEM education journeys using Edison with three progressive programming languages. 
Edison can also be used to build and invent as the programmable base for an incredible range of engineering and STEM projects thanks to Edison's expandable robotics system which works with the EdCreate construction kit and any other LEGO brick compatible building system.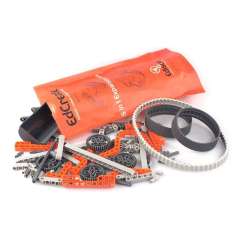 €24.00
tax included
24.00 € tax excluded
Price
Edison robot creators kit - EdCreate1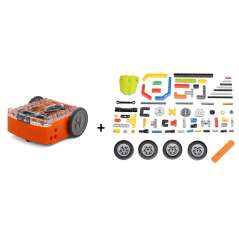 €42.90
tax included
42.90 € tax excluded
Price
Edison V2.0 +Building Blocks Programmable Robot with EdComm prog. cable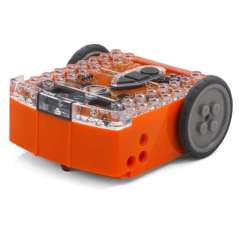 €39.90
tax included
39.90 € tax excluded
Price
Edison V2.0 Programmable Robot with EdComm programming cable