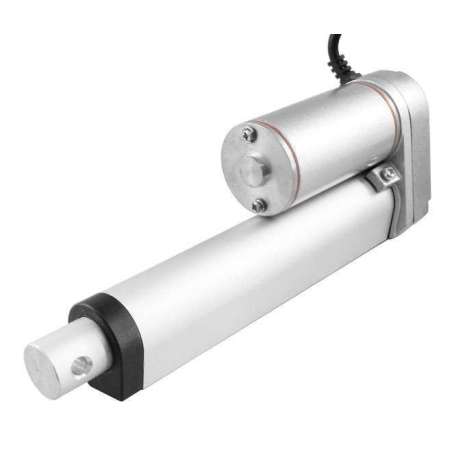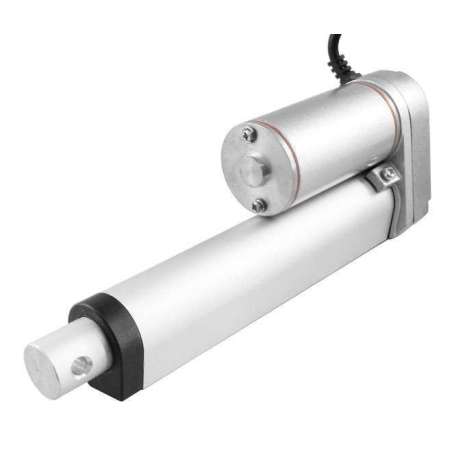  
Linear Actuator IP54 100mm 12V 1.5cm/s 50Kg (MR103-001)
Kód: MR103-001
Linear Actuator IP54 100mm 12V 1.5cm/s 50Kg (MR103-001)
Bezpečný nákup
Rýchle dodanie
Pomoc s nákupom
Linear Actuator IP54 100mm 12V 1.5cm/s 50Kg (MR103-001)
These Linear Actuators are designed for most metal and the entire casing is sealed to provide protection against dust and water vapor: the manufacturer provides a degree of protection IP54.
They use a worm drive to move a shaft back and forth along its length. The worm drive ensures that the shaft will hold its position even when unpowered.
Two limit switches safely stop the motor at either end of its range, while diodes allow it to reverse direction after reaching a limit point.
This product is part of a range of Linear Actuators with a variety of lengths; this one has a 100mm stroke.
To test-drive the actuator, simply connect a power source of up to 12 V to the motor leads. Reversing the applied voltage will reverse the direction of motion
Mounting brackets are available for attaching the actuators to a structure; two are required for each actuator.
Súvisiaci produkt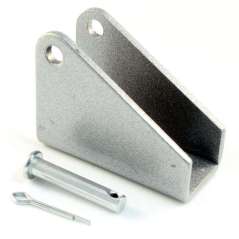 7,90 €
s DPH
7.90 € bez DPH
Cena
Mounting bracket for Linear Actuators (MR101-002)
16 ďalších produktov v rovnakej kategórii: