
RLX COMPONENTS s.r.o. , Electronic Components Distributor.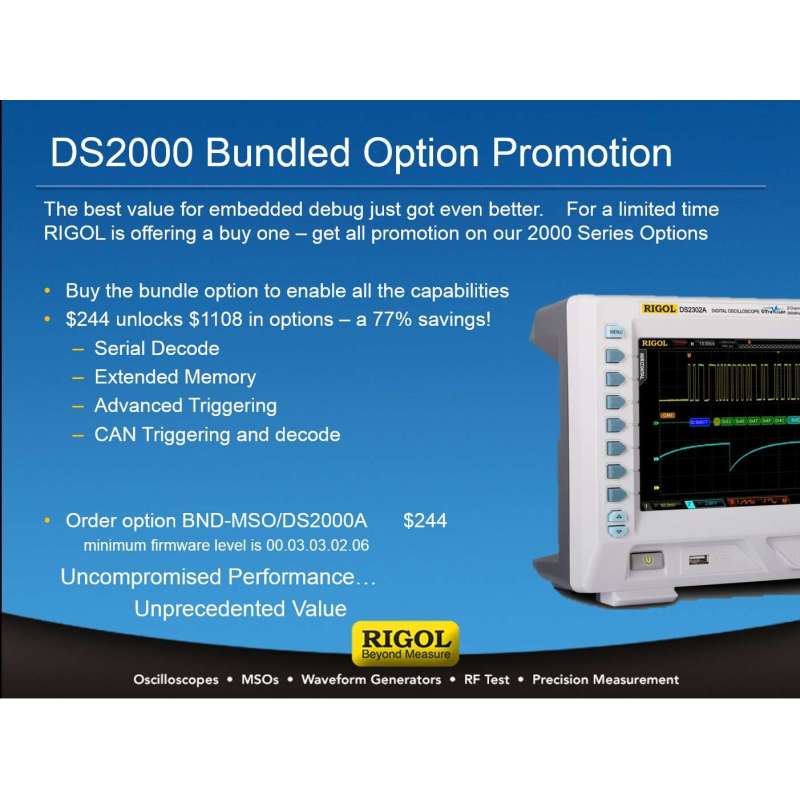 
BND-MSO/DS2000A (Rigol) option bundle including MEM-DS2000, AT-DS2000, SD-DS2000, CAN-DS2000
Special bundle available for a limited time.
Special bundle : all the Software Options (Serial Decoding, CAN-Bus decoding, Memory Extention, Advanced Trigger) for the price of only:  239€  ( save up to 837€ ) This promotion will also end on the 31st of December 2015.
Zákazníci, ktorí kúpili tento produkt, kúpili tiež:
Produkty v rovnakej kategórii: 16
198,00 € s DPH
Cena
165.00 € bez DPH
735,60 € s DPH
Cena
613.00 € bez DPH
570,00 € s DPH
Cena
475.00 € bez DPH
239,04 € s DPH
298,80 €
Základná cena
-20% off
Cena
199.20 € bez DPH