
RLX COMPONENTS s.r.o. , Electronic Components Distributor.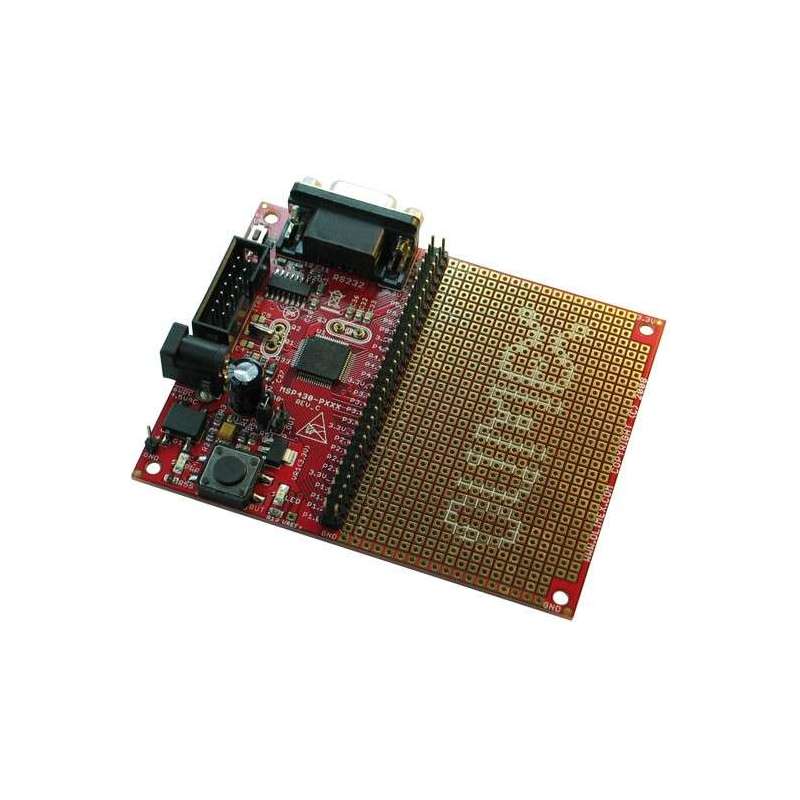 
MSP430-P149 (MPS430F149 DEVELOPMENT BOARD)
FEATURES
MCU: MSP430F149 with 60K Bytes Program Flash, 256 Bytes data Flash, 2K Bytes RAM
JTAG connector
RS232 driver + DB9 connector
User button
Power supply LED
User status LED
32 768 Hz oscillator crystal
Optional high frequency crystal (socket)
RESET button
RST/NMI pin pull-up
UEXT connector for UEXT modules
3.7V Lithium-polymer battery connector
External power supply jack for AC or DC power supply
Voltage regulator + power supply filtering capacitor
Extension headers for each uC pin
Prototype area with 0.1" step, Vcc + GND bus
PCB: FR-4, 1.5 mm (0,062"), green soldermask, white silkscreen component print
Dimensions: ~(80x80)mm; (3.1x3.1)"
DOCUMENTS
Zákazníci, ktorí kúpili tento produkt, kúpili tiež:
Produkty v rovnakej kategórii: 16
11,94 € s DPH
Cena
9.95 € bez DPH
16,79 € s DPH
Cena
13.99 € bez DPH
47,64 € s DPH
Cena
39.70 € bez DPH
26,95 € s DPH
29,94 €
Základná cena
-10% off
Cena
22.45 € bez DPH
27,54 € s DPH
Cena
22.95 € bez DPH