
RLX COMPONENTS s.r.o. , Electronic Components Distributor.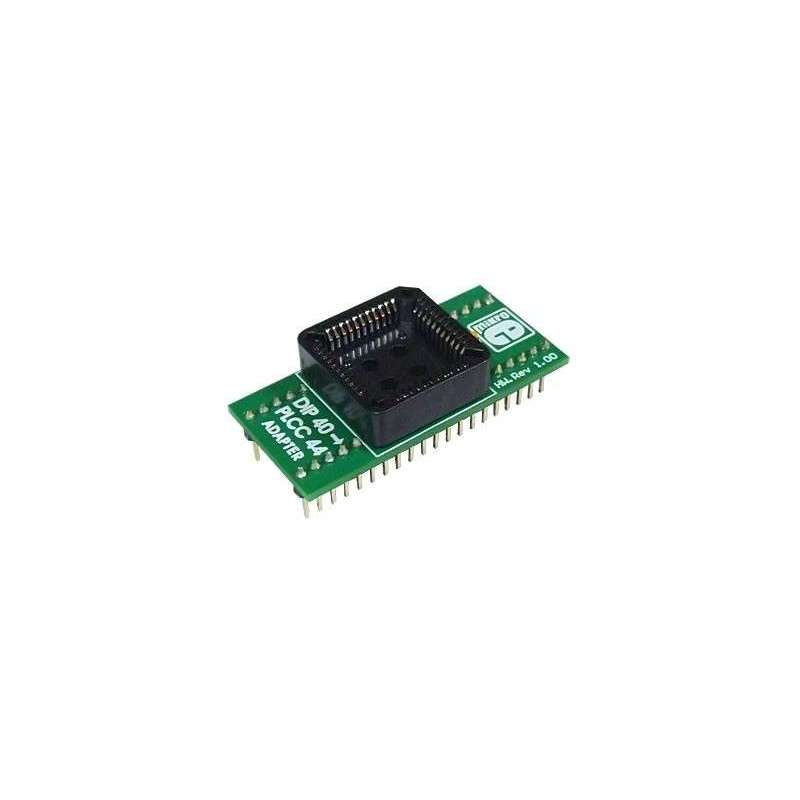 
Overview
DIP to PLCC44 Adapter Board is used to convert a DIP40 PIC into a PLCC44 PIC compatible socket.
The board features a high-quality DIP40 to PLCC44 PIC adapter.
Professional adapter allows easy and fast work with PICs in PLCC44 package.
Description
All programming devices feature a DIP socket. In order to use a PIC with the PLCC housing shape in a programming device, a PLCC adapter is required. Without this adapter, no connection can be established between the plug shape of a programming device and the housing shape of a chip. You have to place a PIC microcontroller into the adapter before the programming starts. Once the programming is complete, the MCU can be pulled out of the adapter. The following PIC microcontrollers are supported by this board: 16F74, 16F77, 16F871, 16F874A, 16F877A, 18F242, 18F252, 18F442, 18F448,18F452 and 18F458.
Zákazníci, ktorí kúpili tento produkt, kúpili tiež:
Produkty v rovnakej kategórii: 16
21,48 € s DPH
Cena
17.90 € bez DPH
29,88 € s DPH
Cena
24.90 € bez DPH