
RLX COMPONENTS s.r.o. , Electronic Components Distributor.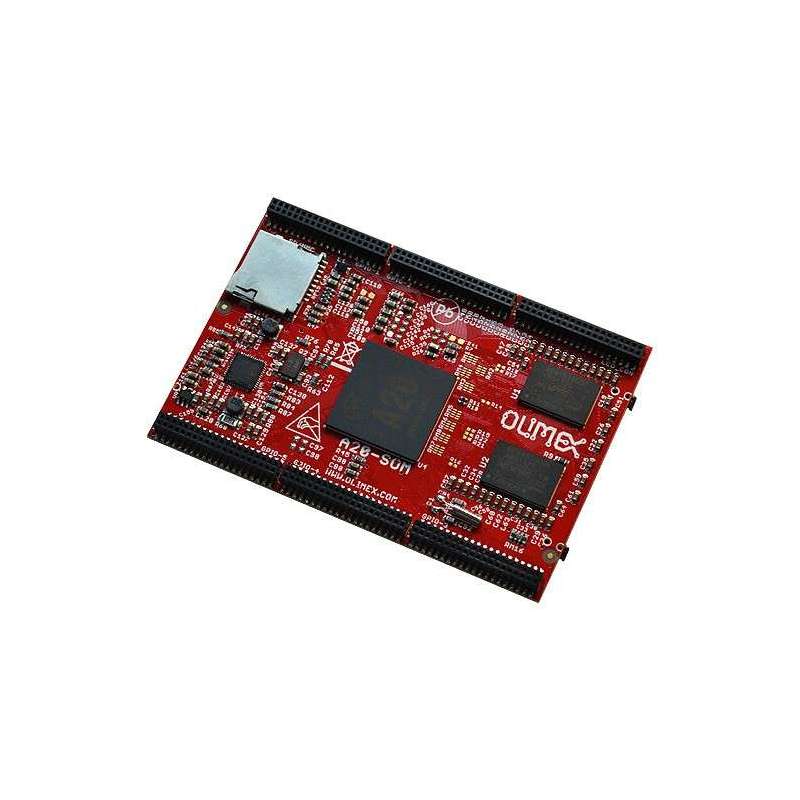 
A20-SOM-4GB (Olimex) SYSTEM ON CHIP MODULE, A20 DUAL CORE CORTEX-A7
A20-SOM-4GB is System on Chip module, which contains A20 Dual Core Cortex-A7 processor, Power managment Unit AXP209, 1GB DDR3 memory and 4GB NAND Flash. All A20 signals are available on 6 connectors x 40 pin with 0.05" step. A20-SOM have UART console connector and SD-card.
Reference design for A20-EVB with VGA, HDMI, Audio In/Out, 2 Mpix Camera, Gigabit Ethernet, SATA, USB-OTG and 2 USB hosts is available with Eagle CAD files, so everyone can modify and tailor to his needs. Templates for A20-SOM-4GB receiptacle done in Eagle and KiCAD are available.
A20 dual core Cortex-A7 processor
1GB DDR3 memory
AXP209 PMU IC
MicroSD card
UART console
4GB NAND Flash
Status LEDs
RESET, RECOVERY buttons
6 connectors x 40 pin 0.05" step
Zákazníci, ktorí kúpili tento produkt, kúpili tiež:
Produkty v rovnakej kategórii: 16
42,90 € s DPH
78,00 €
Základná cena
-45% off
Cena
35.75 € bez DPH
58,80 € s DPH
Cena
49.00 € bez DPH
119,28 € s DPH
Cena
99.40 € bez DPH